Going to Camsur is exciting yet a little bit of tiring because of our over loaded schedule. We couldn't have much time to prepare for that tour. But when we've been there, I was really mesmerized and captivated by the pristine beauty of that place. I've never experienced to go in Bicol region. That's why I am not very familiar in any from it. What I really wouldn't forget is when we went in Cagraray island, Misibis bay. It was really a beautiful and very relaxing place. If you want the most exclusive and extravagant accommodation, I recommend this for you to choose this one and I promise that you won't regret it. For additional info, many tourists been there...

A best place to remember...

This is the Moraville Hotel where they held our breakfast before trekking in Consocep falls. The food is so good especially their "laing". It was so delicious!
We really enjoyed eating food while having our conversation about where we were going.
Powered by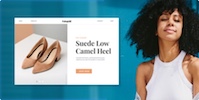 Create your own unique website with customizable templates.