al mal tiempo,buena cara.
when everything goes wrong...you should keep on smiling.
I'm not lost. I'm on my own way."
before anything else, I would like you to introduce myself. I'm Jennelle Anne J. Daraman a.k.a. nel or jeng,jengjeng. I'm just an ordinary girl with big dreams and hopes in life. A person with full of guts to do anything. I'm on this industry where I found myself happy with what I am doing. I'm adventurous,open minded,risk-taker,and loves to appreciate everything.
and here's my site to share everything I do, and some advice's na rin in life. hahahaha!
also some memorable moments,things & person that I always treasured in my heart. <3
Powered by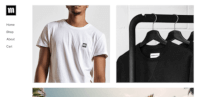 Create your own unique website with customizable templates.