See the real me.
Hi! I'm Jennelle Anne Daraman. you can call me j

eng, jeng-jeng, or nel as long as you want. I'm 21 yrs old taking up Bachelor of Science in Tourism Management. I'm an open-minded, risk-taker, adventurous and super down to earth person. I love traveling, experience new things, try tasting and eating exotic or any foods. Meet people. I just want to be familiar with unfamiliar things in many places & appreciate all living & non living things where god put it in this world.

That's why I think this course I chose really fits on me. In this industry, it will help my personality & career to be more knowledgeable, confident, and achieve what I really want someday.




What I really want?
Well, when I was a little girl, I never had dream big. A simple toys and be with my family and friends is enough to make me happy. I just want to play & enjoy my childhood life.
---
But when I reach adolescence, everything changed. I've dream more bigger to the point that I did settle my preferences when it comes to my career & love life. Before, I just always tell to my friends that when I graduate in college someday, my ultimate dream is to have a stable job at the age of 18. And marry a guy at 19. Then we will travel around the world, have many kids (preferred by 3 or 5), & become a famous artist. But that was before…
When I was just dreaming that my life could be like in a fairytale story. Until I face the reality.





I've realized that there are things in life you cannot control. & you can't always get what you want. So, this is the reality. That even if you've been through a lot of pain, heart aches, problems, & struggles. There is still god to help you, guide you, and embrace your fault, weaknesses, imperfections, & mistakes in life.

Then one day, I just woke up. That this dreams, might not be dreams anymore if I do something. Maybe I should daydream, then I could also wake up to fulfill that dreams. Everything happens for a reason. I know at the back of my mind, I could be happy as much as I wanted. I could wait… till I reach my goal, till I found my soul.


---
Powered by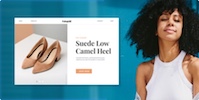 Create your own unique website with customizable templates.